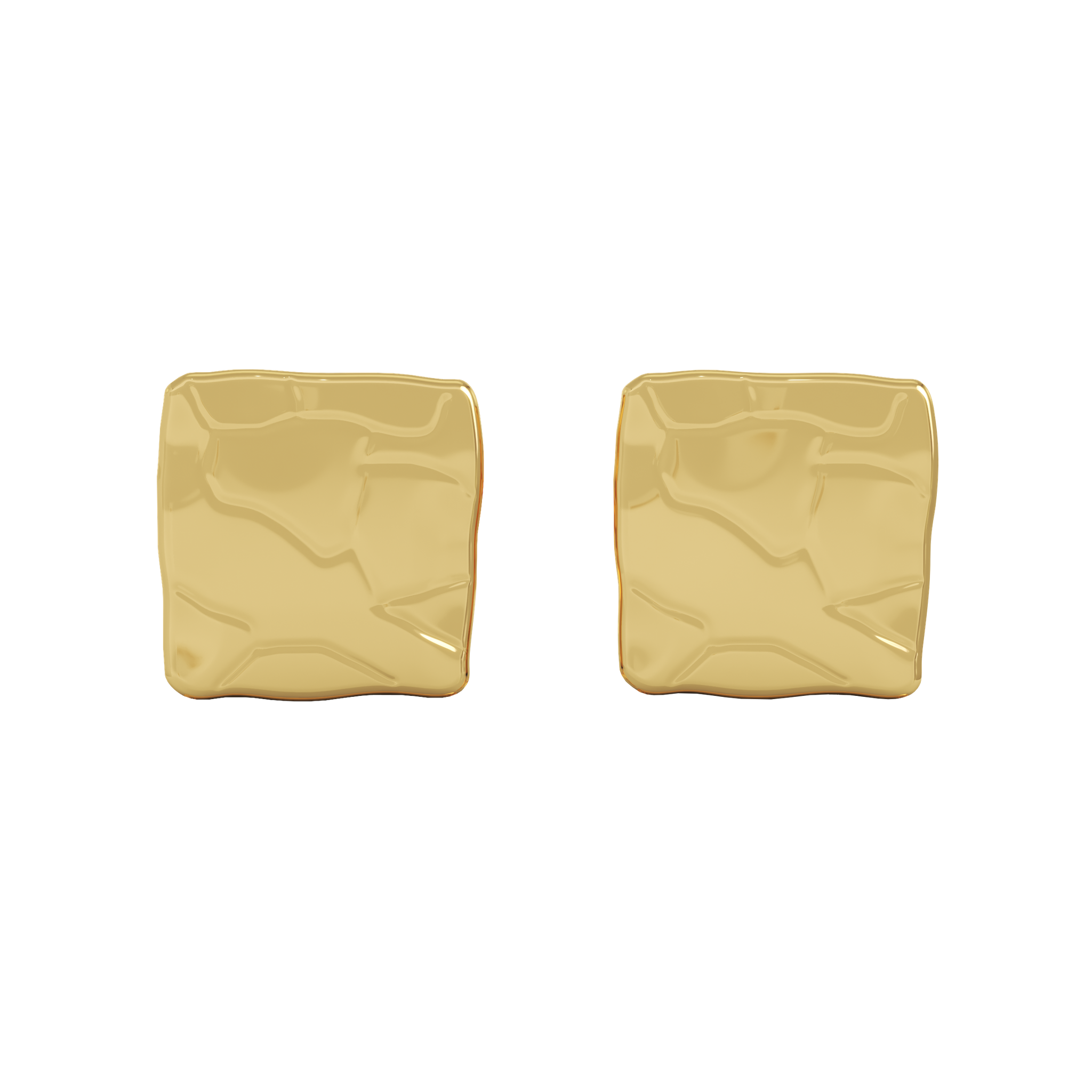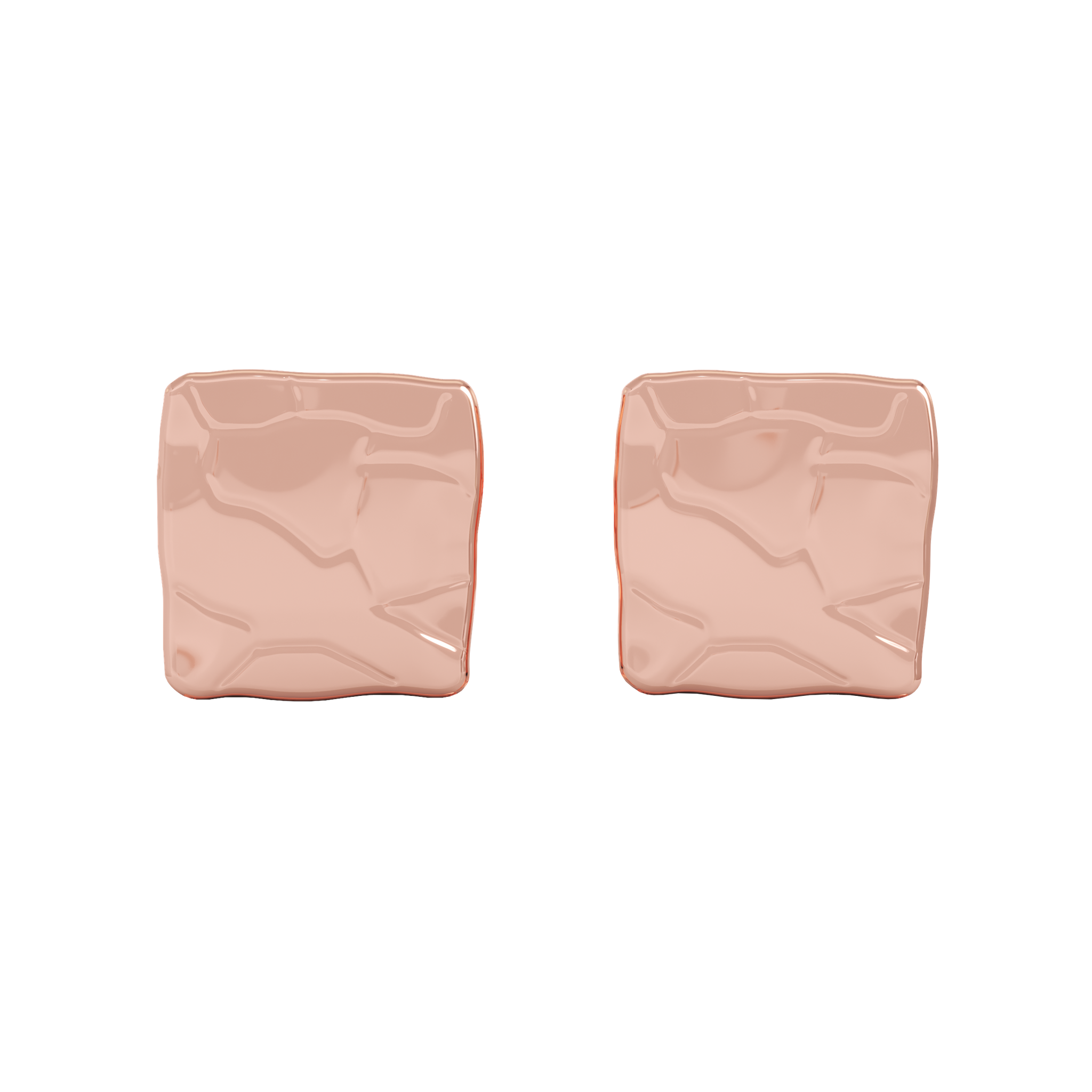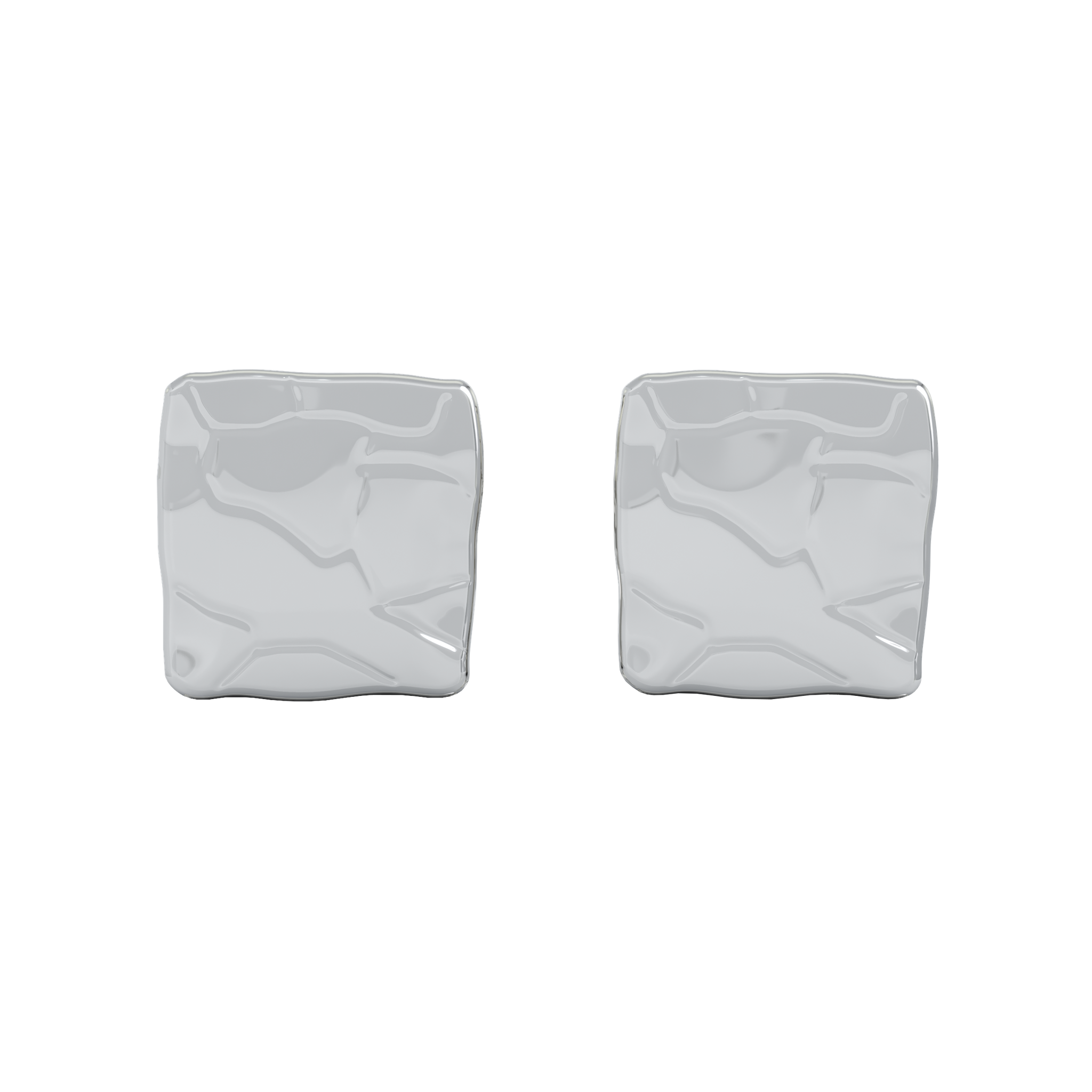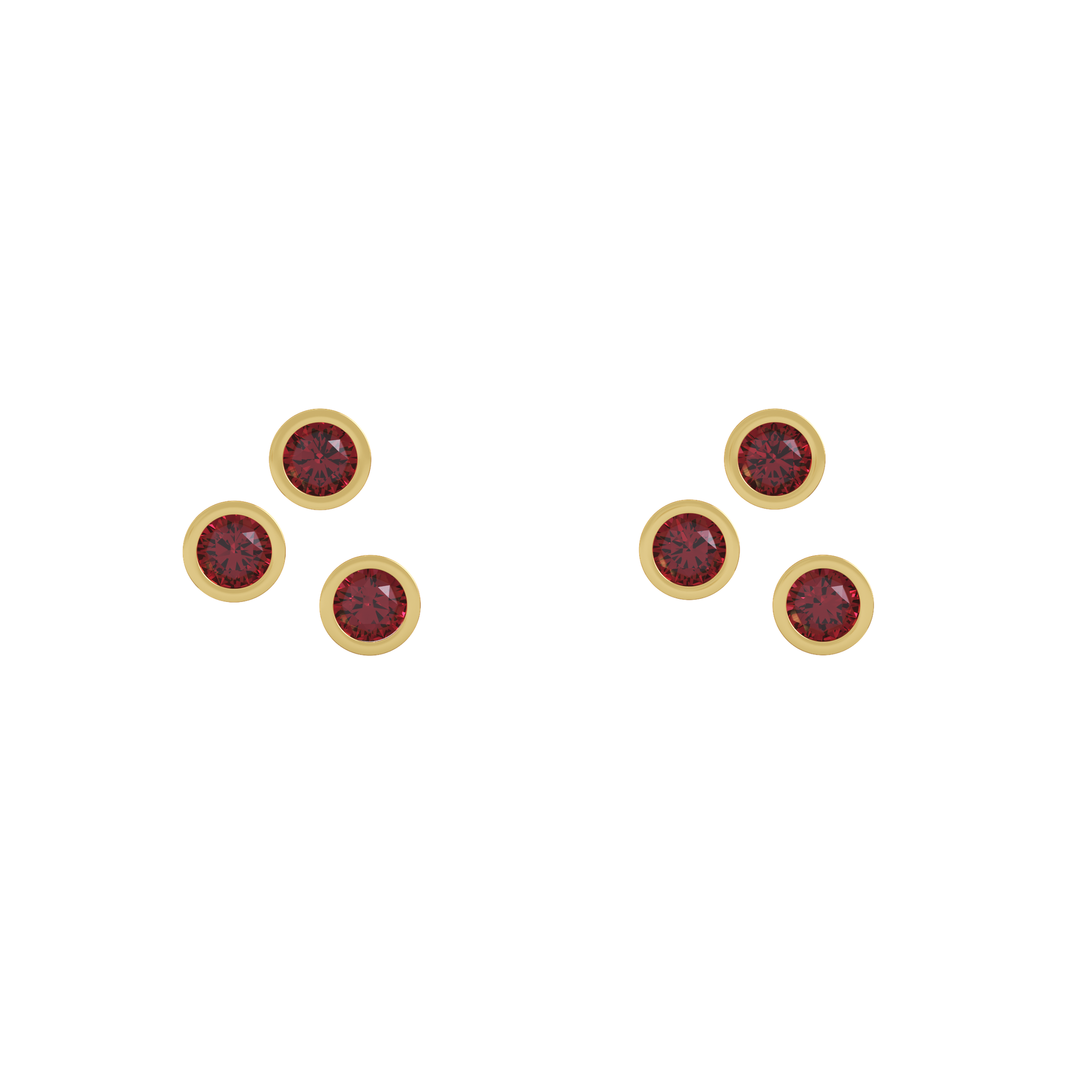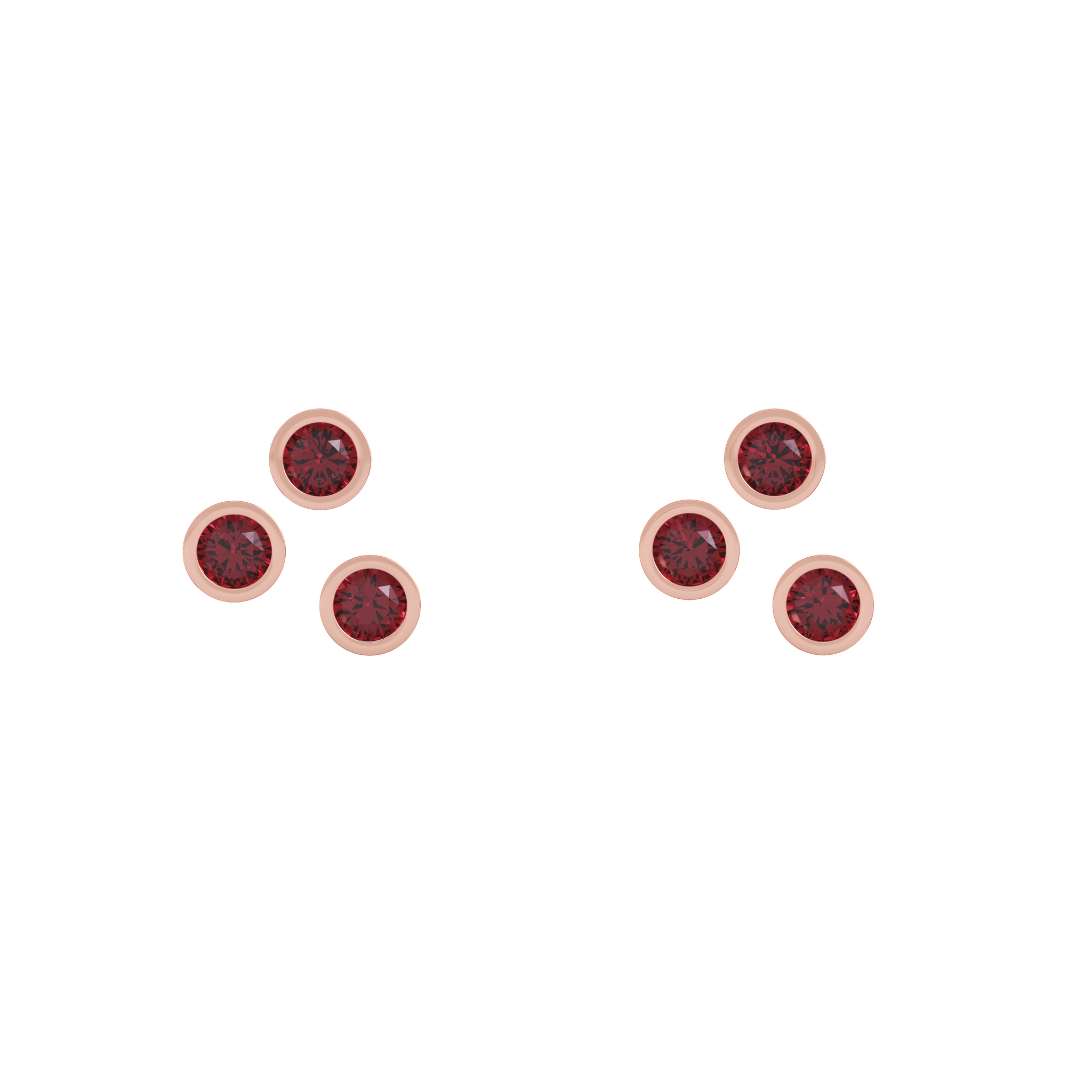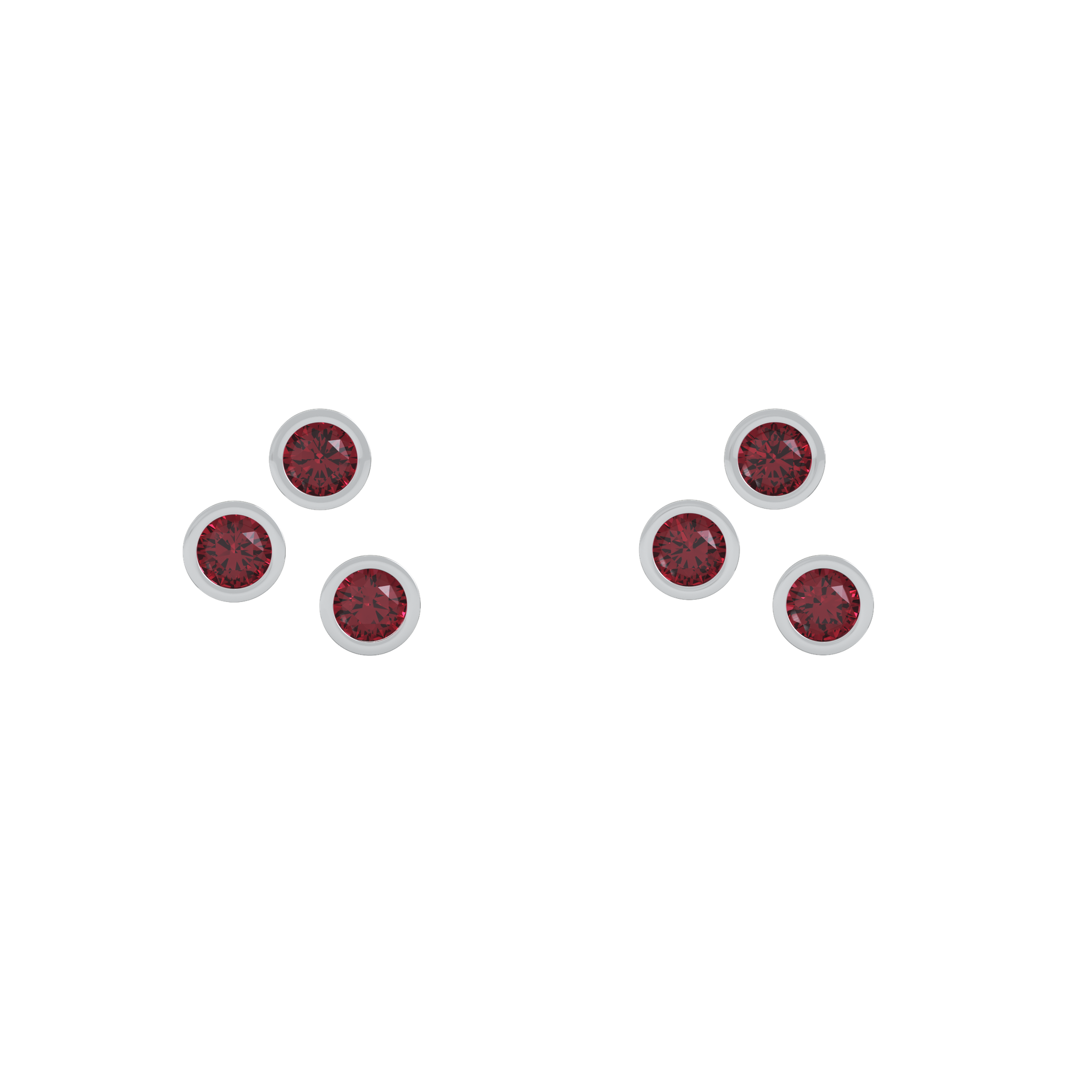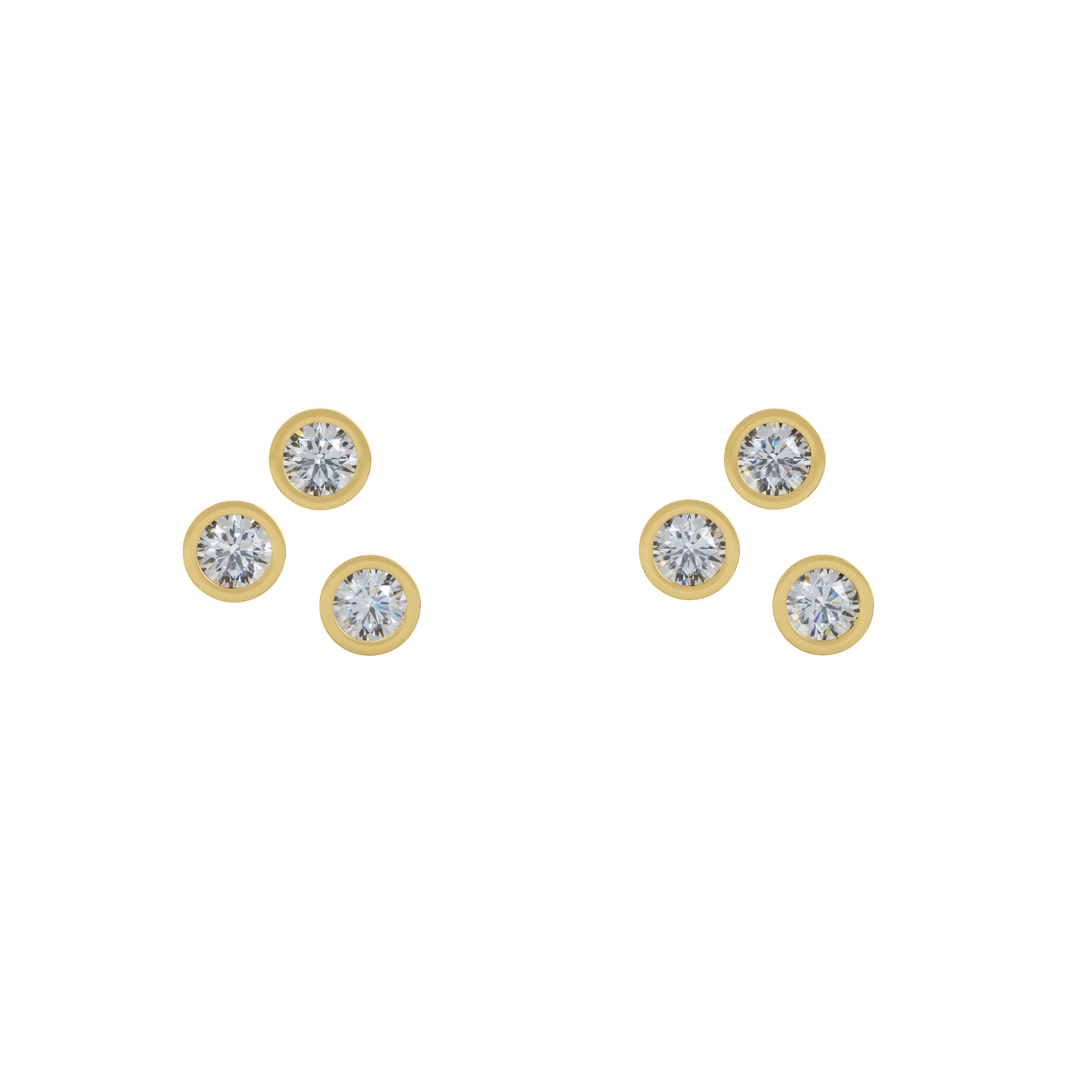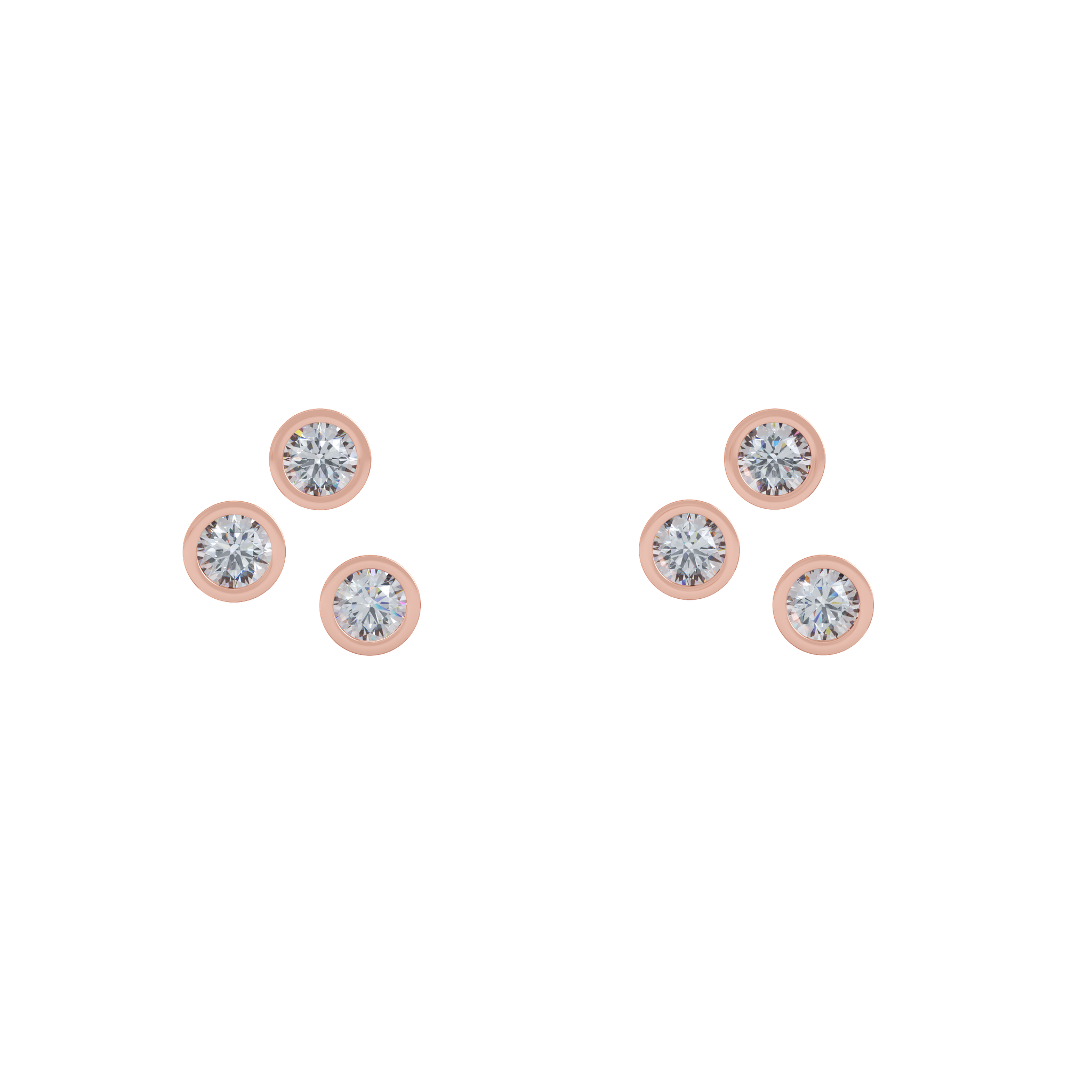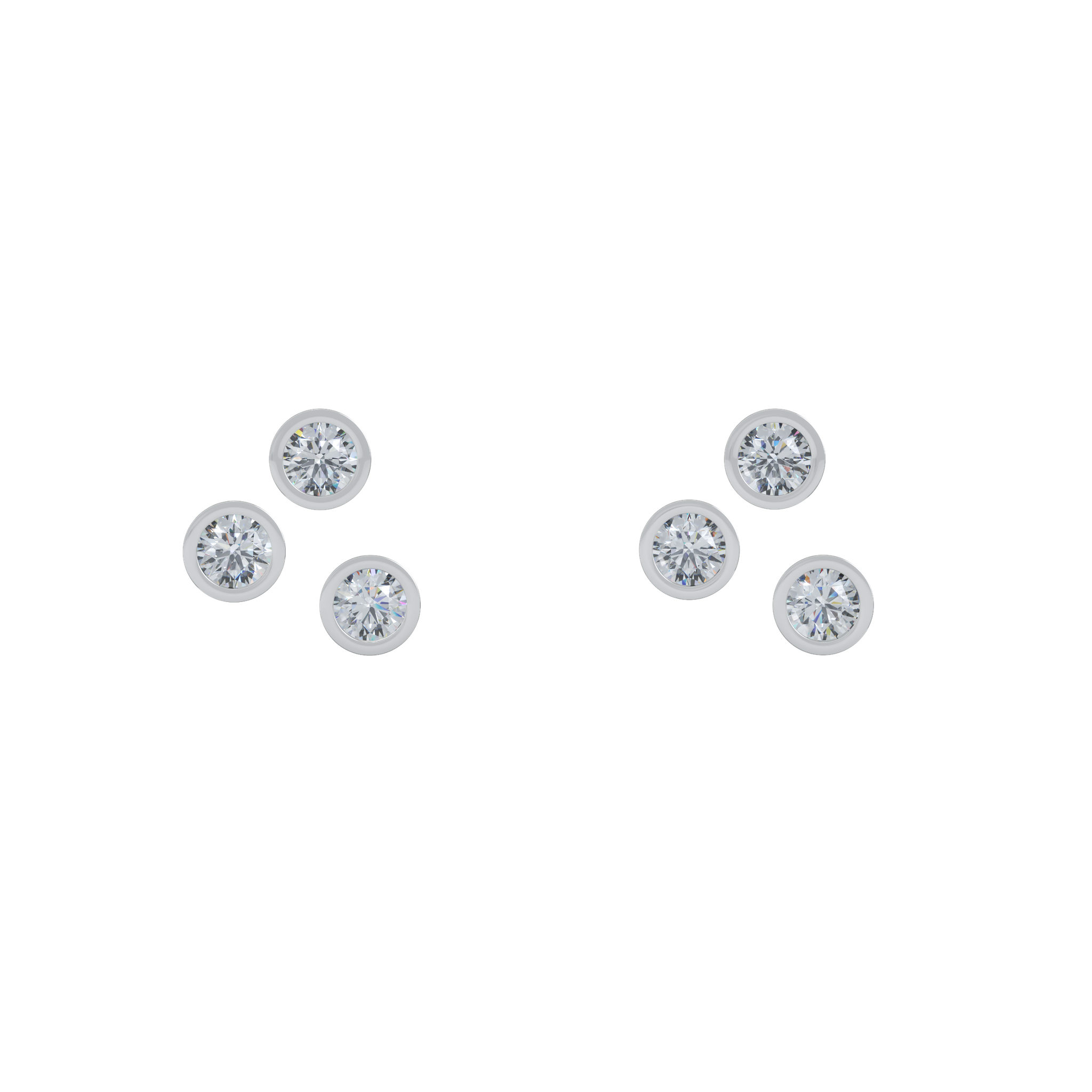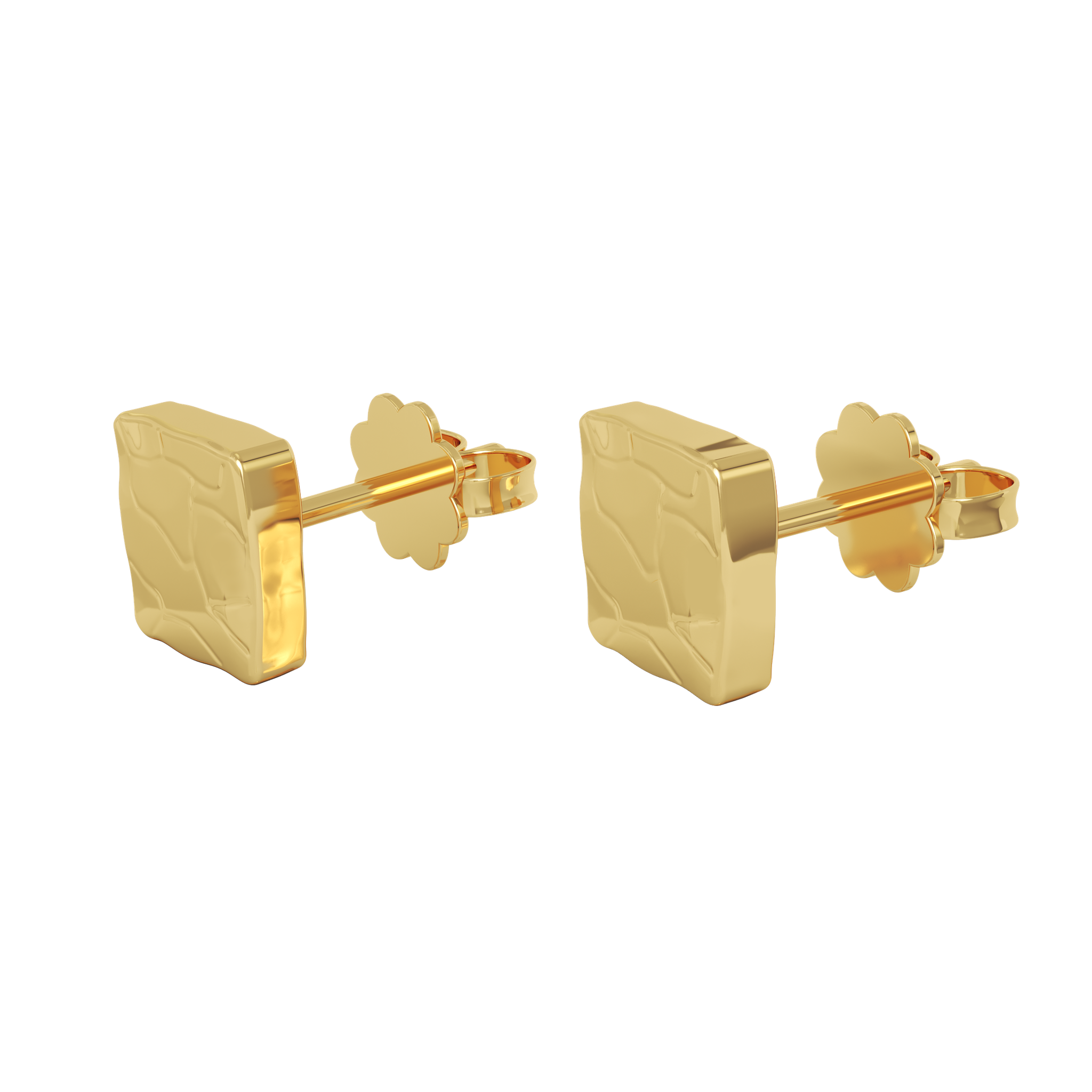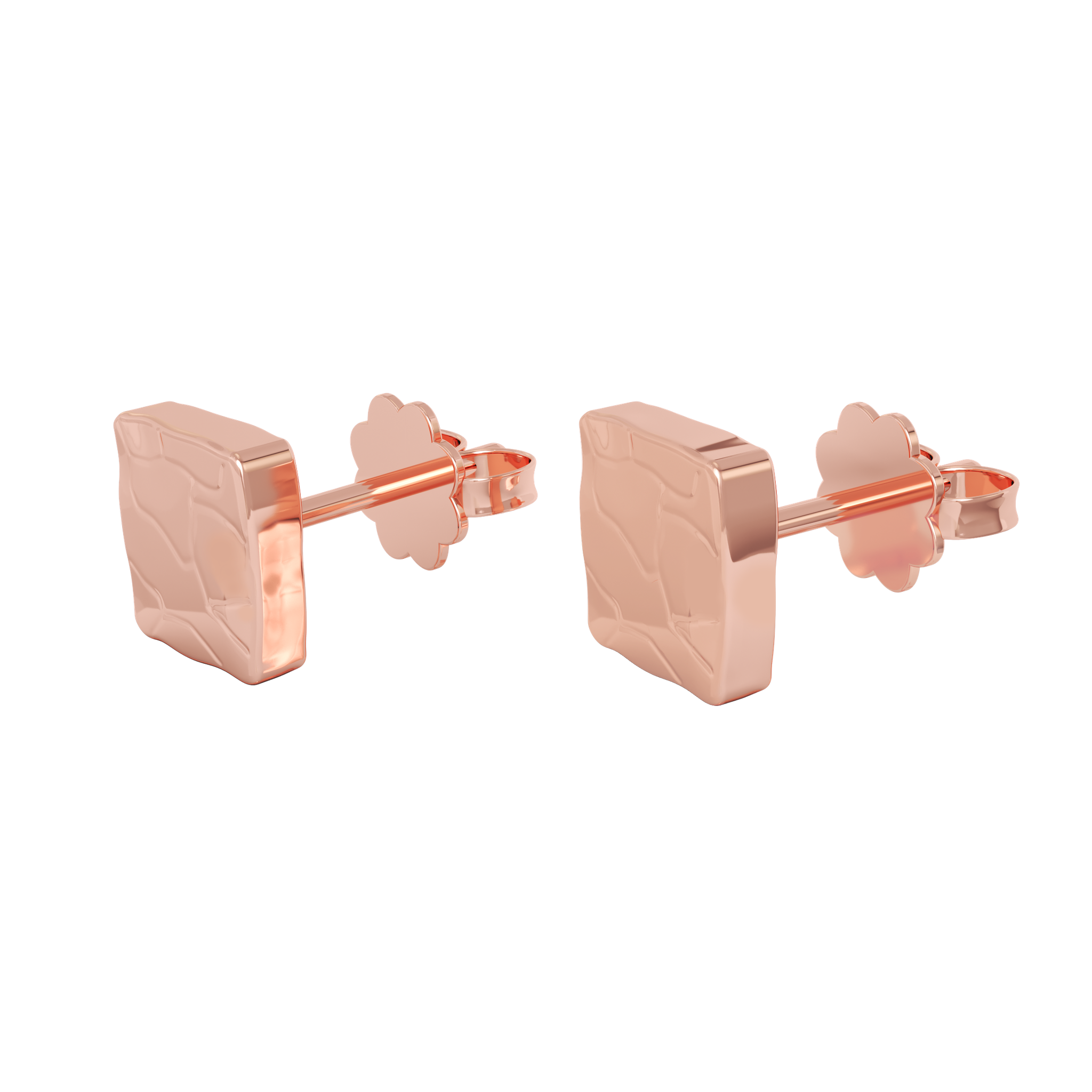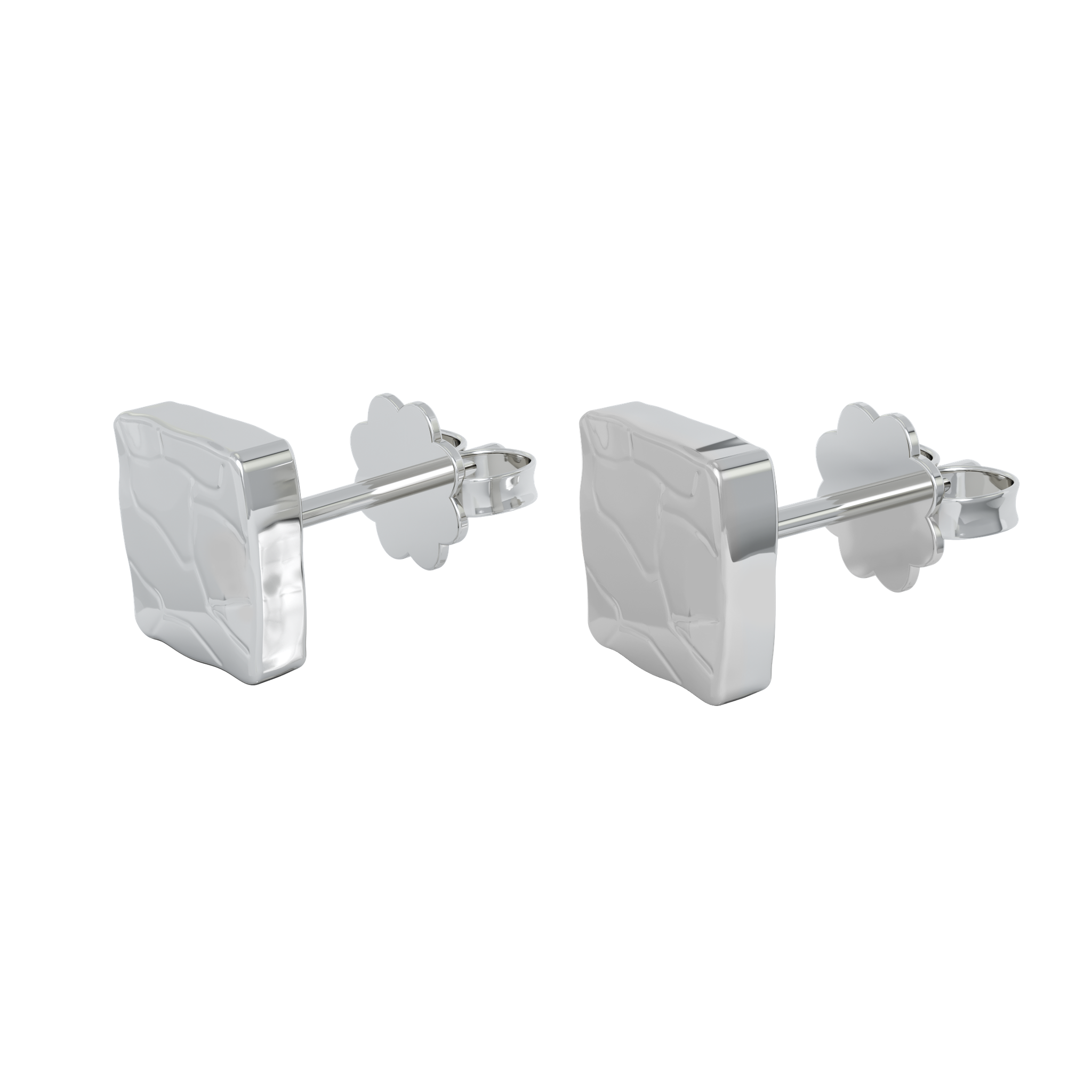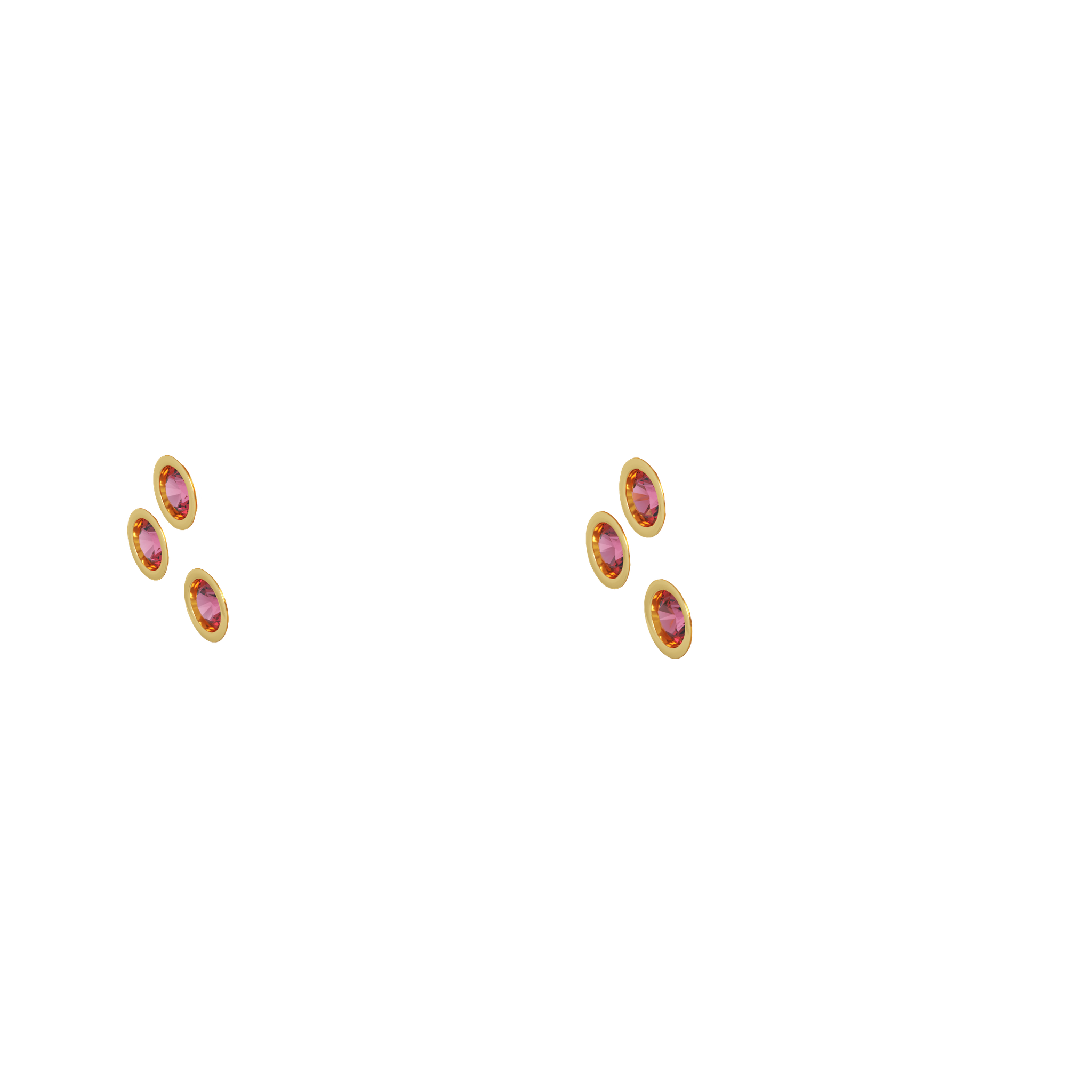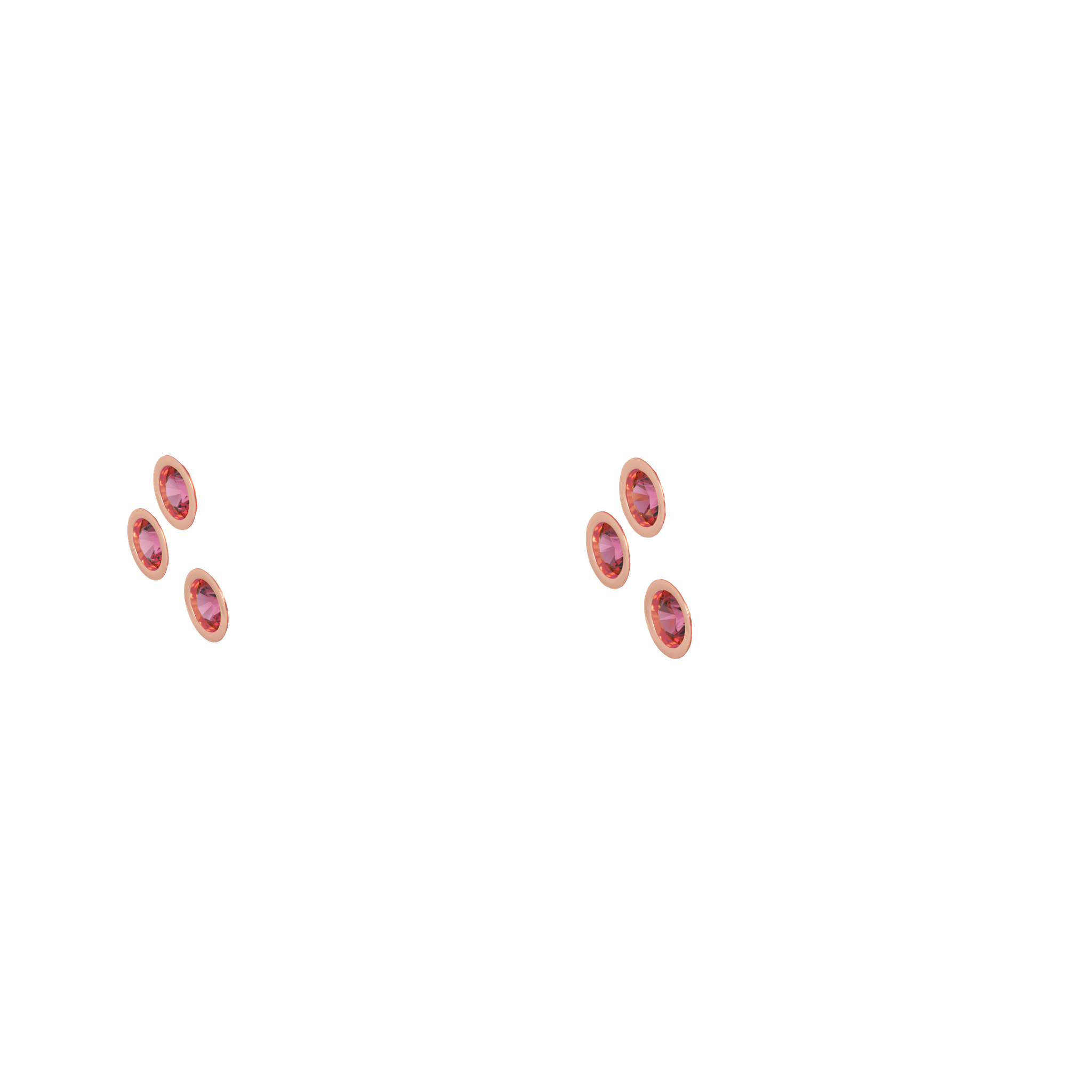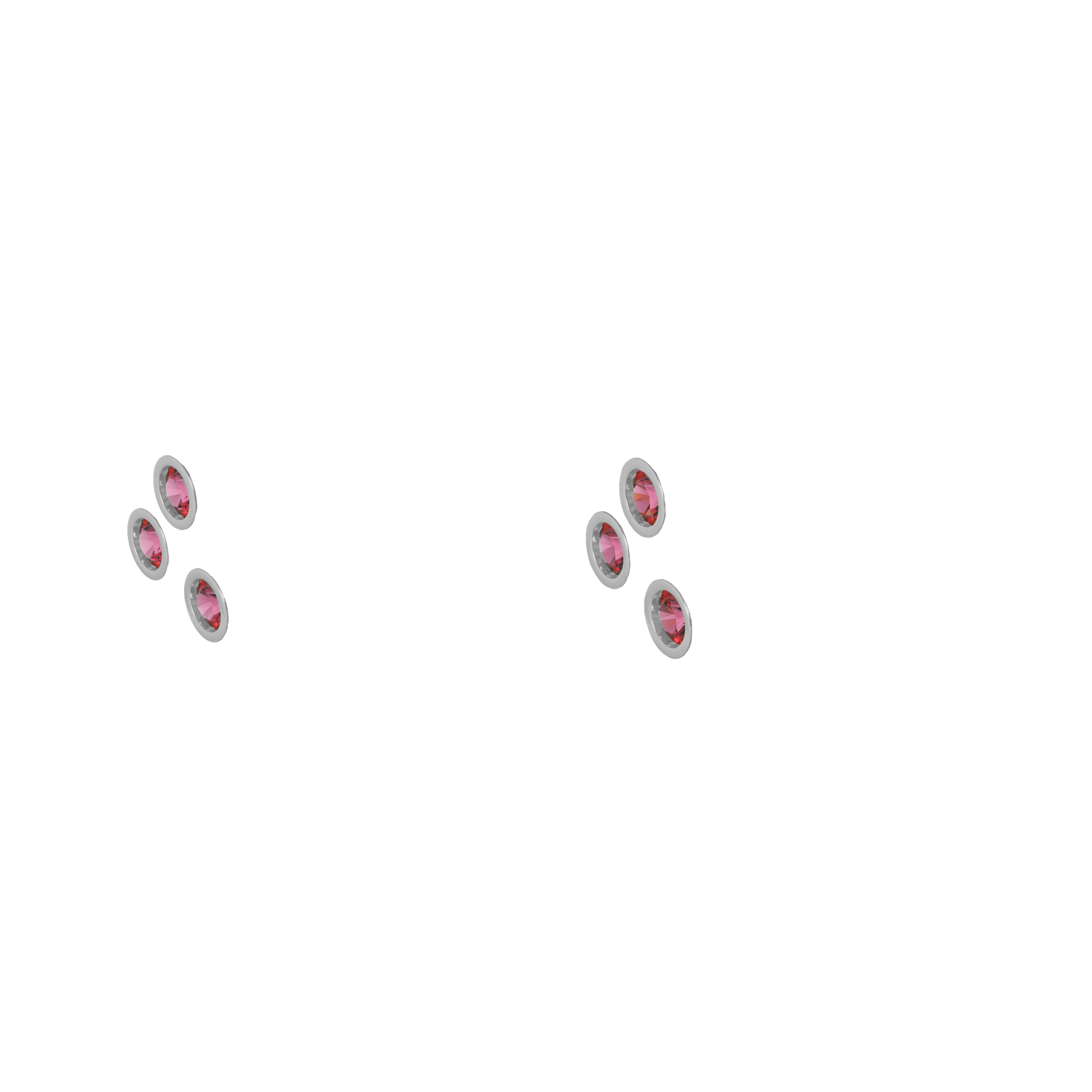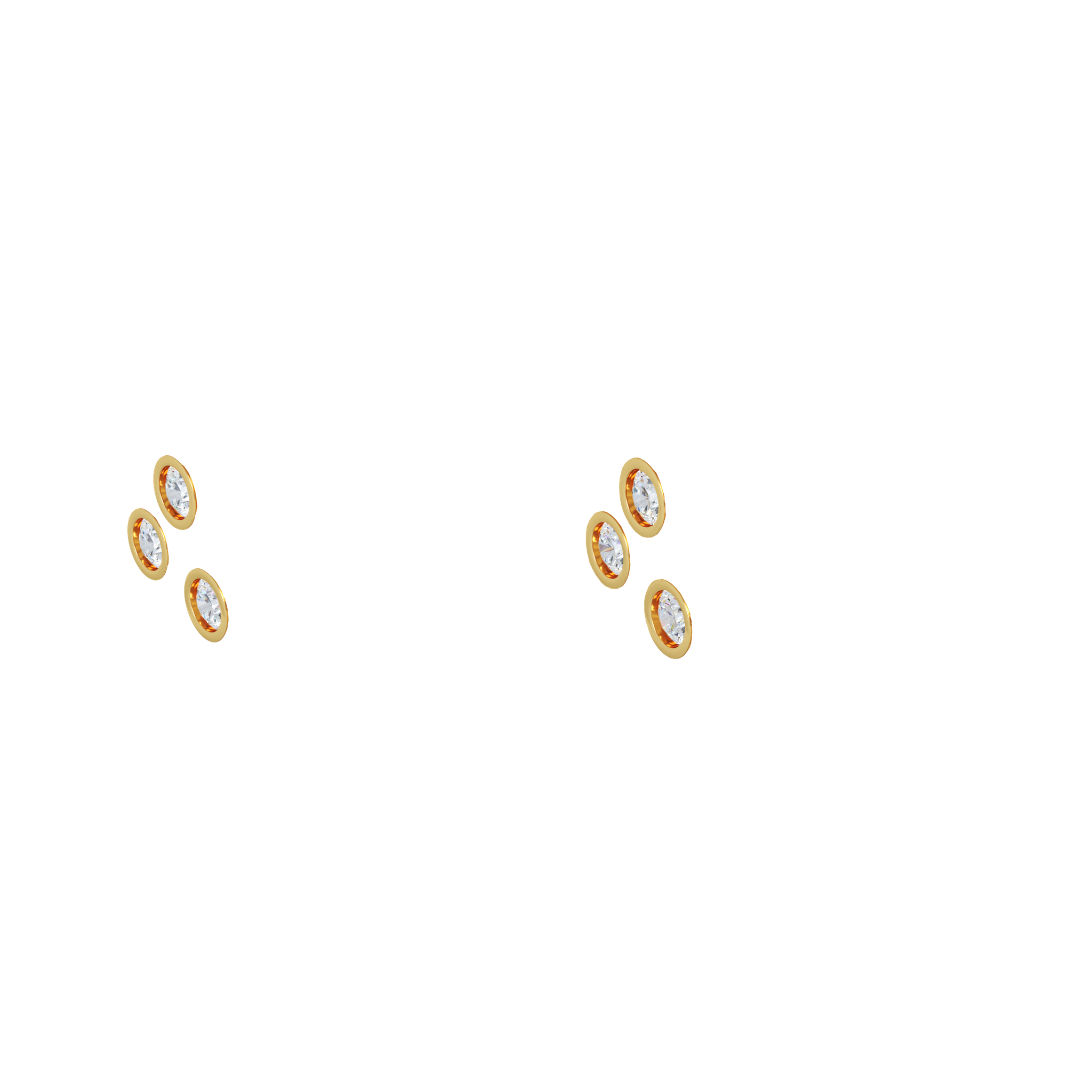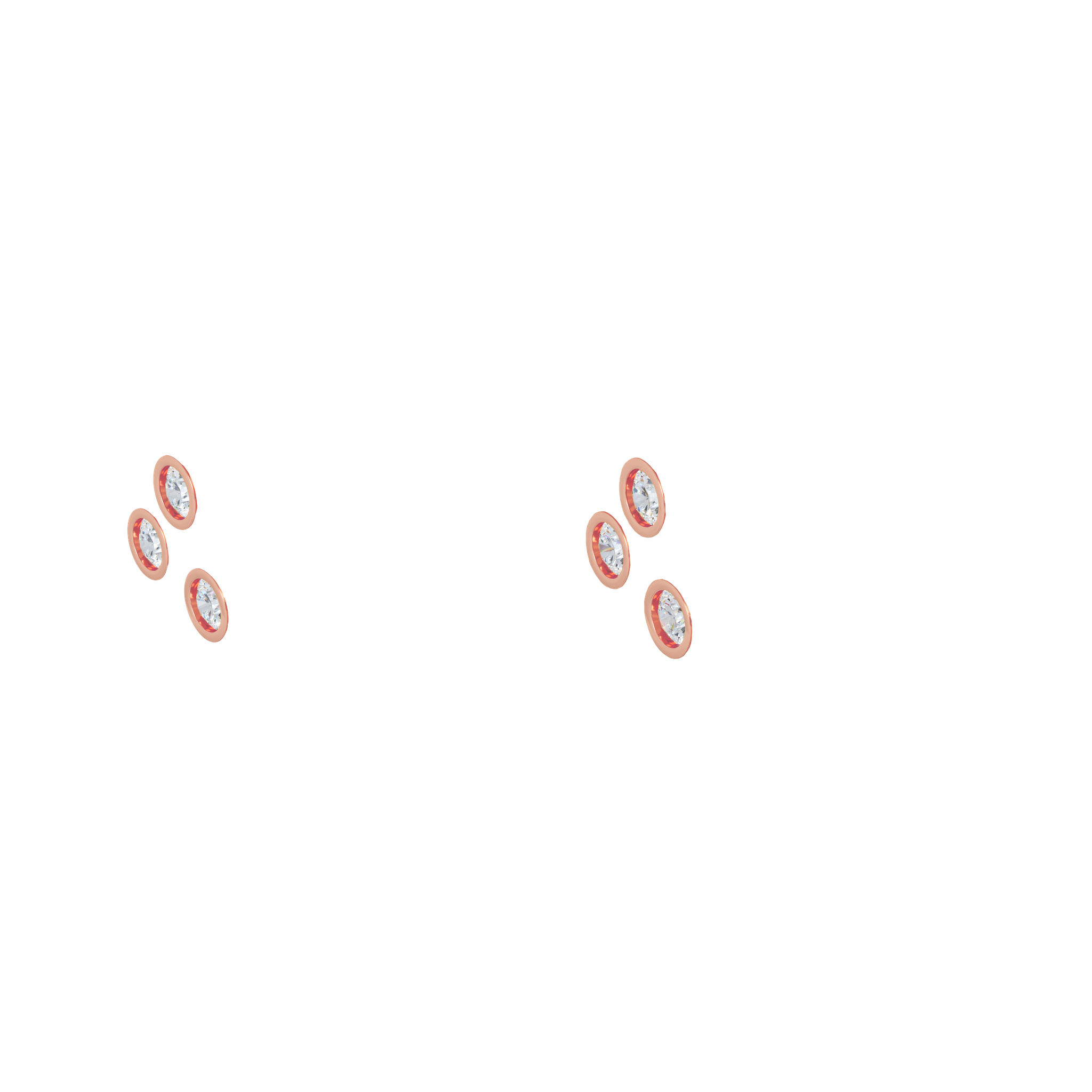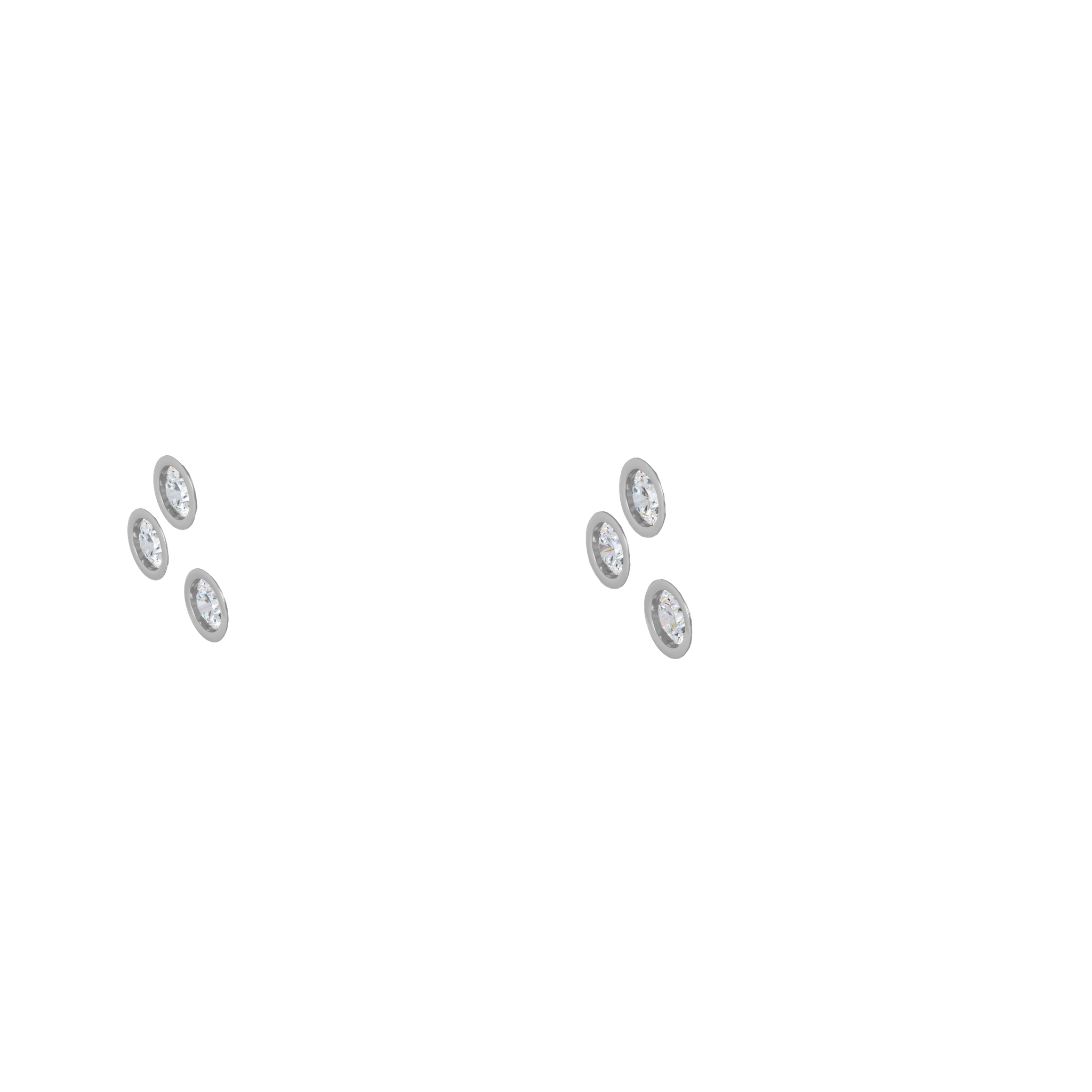 Hammered:


Yellow Gold
$250.00
Hammered:


Rose Gold
$250.00
Hammered:


White Gold
$250.00
Ruby:


Yellow Gold
$200.00
Ruby:


Rose Gold
$200.00
Ruby:


White Gold
$200.00
Diamond:


Yellow Gold
$400.00
Diamond:


Rose Gold
$400.00
Diamond:


White Gold
$400.00
About

 The 

Gold Studs

These minimal hammered texture studs must be a part of every jewelry-lovers collection. From that all important work presentation to a formal evening event, these studs are the perfect match for everything from a suit and jacket, to a silk gown.  With their unique handmade vintage aesthetic, these tiny studs are sure to make a huge statement. Made from 18K solid yellow gold and set with three stones of your choice.  Available in multiple base options from rose gold, to yellow gold or white gold, as well as  multiple stones options such as diamonds or rubies, you can customize every aspect of these earrings to suit your individual style aesthetic, preference and budget. Artfully designed by New Jersey based designer Ayesha Mayadas, the handmade studs meets the highest standards for design, quality and craftsmanship.
Small and delicate enough to be worn all the time. Wear these studs alone or mix and match with other dainty metal jewelry. 
These studs would be perfect for abstract or flora textile prints. Check out our apparel collections for the perfect blouse or dress for these studs. 
Designers and Other Details
These dainty gold studs highlight the work of New Jersey based designer Ayesha Mayadas. When you purchase these handmade studs you are supporting an independent designer following ethical manufacturing practices. Not only that, with our focus on sustainability and innovation you are supporting a process where in which no time and monetary resources are wasted in creating multiple pieces which may remain unsold. We support fair pay and transparency so you can track everything about your new pair of studs from the raw materials to the final production studio.
Details & Fit:
18K Yellow Gold, 18K Rose Gold or 18K White Gold
Hammered texture
Square Shape
Three precious stones on each stud
6 Diamonds-0.055 ct tw
6 Rubies
6.5-7.0 mmmm x 6.5-7.0 mm
Made in U.S.A - New Jersey
Shipping & Returns:
World-wide delivery
Returns accepted on non-customized styles
Jewelry Designer: